2023/6/30
Tower introduces Belgian Bold, Belgian Spark, and Belgian Linen.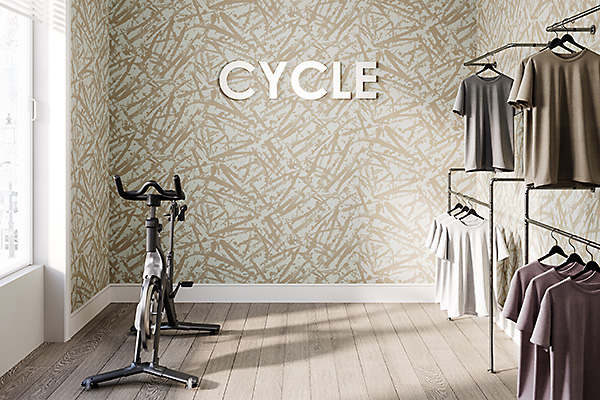 BELGIAN BOLD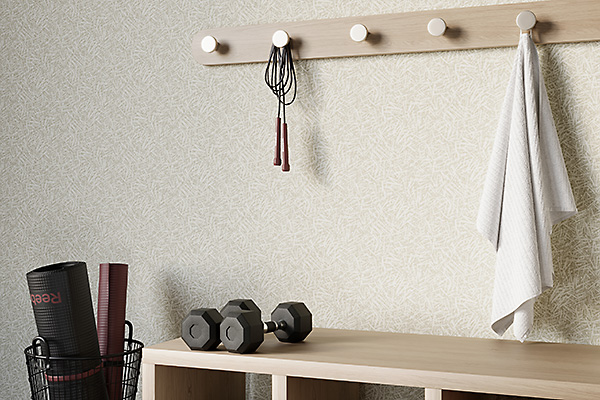 BELGIAN SPARK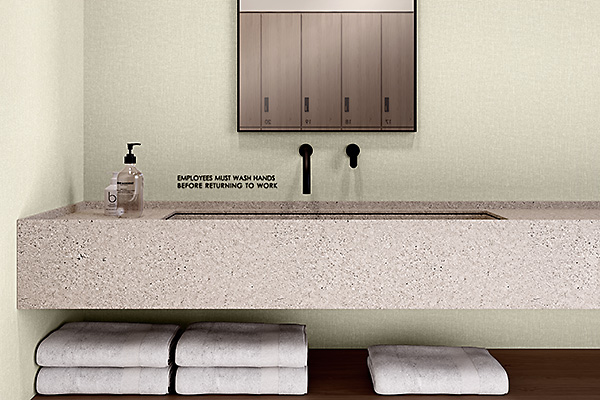 BELGIAN LINEN
Striking lines and a laid-back palette. Our playful Belgian Bold and Belgian Spark show off two-tone power through this hand-crafted masterpiece that evolved into something unique and eye-catching. Belgian Bold offers a new take on the traditional and unmistakably bold movements, while Belgian Spark, smaller in size, has just as significant an impact. Both patterns pair perfectly with Belgian Linen, featuring a natural weave with a slight texture for casual elegance.
View Belgian Bold swatches
View Belgian Sparks swatches
View Belgian Linen swatches
---
2023/1/31
Tower introduces Shades of Silk and Shades of Ombre.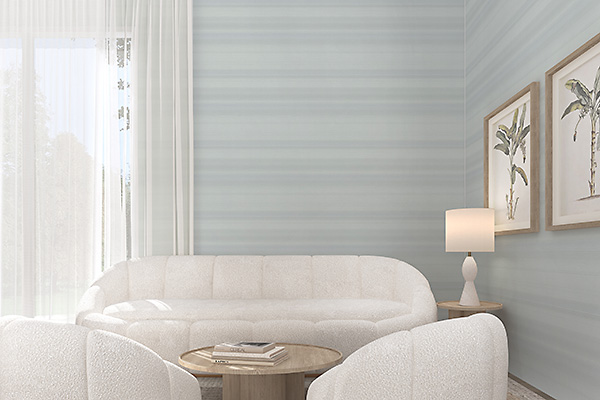 SHADES OF SILK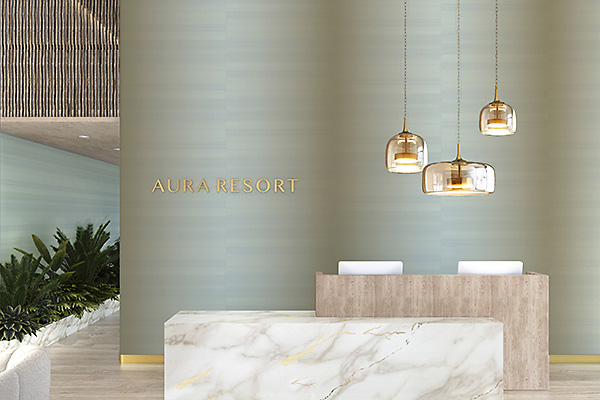 SHADES OF OMBRE

Early mornings and dusky evenings bring tranquility and heavenly hues. Our Shades of Silk and Shades of Ombre wallcovering imitates those feelings and colors through its atmospheric-inspired color palette. Shades of Ombre draws on the visually compelling phenomenon when one color slowly fades into another, creating a powerful large stripe that softly trickles across the room. With this subtle, naturalistic design, it's all about bringing the outside inside, making these classic silk coordinates sublime.
View Shades of Silk swatches
View Shades of Ombre swatches
---
2022/6/28
Tower introduces Scrape, Scrape N' Scratch, and Glimmer Linen.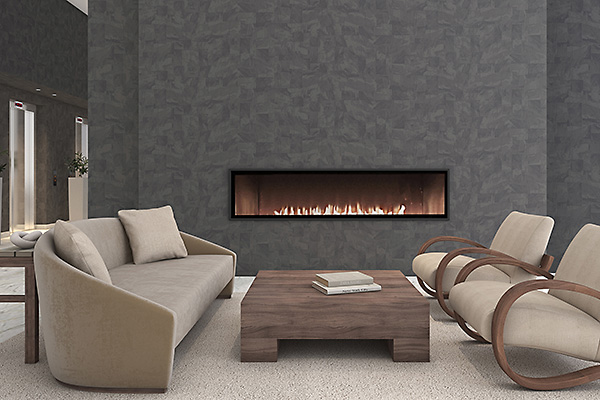 SCRAPE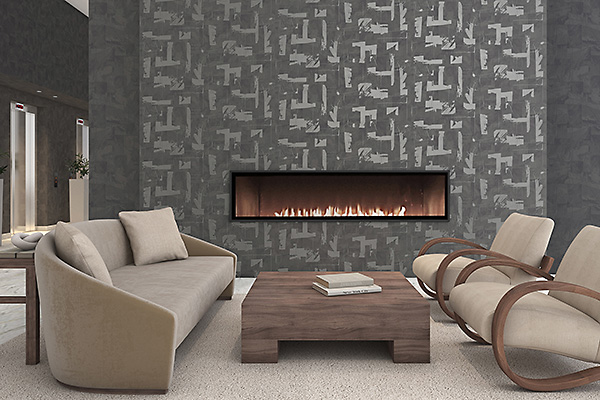 SCRAPE N' SCRATCH

Layered, scraped, and scratched plasterwork is the foundation and the namesake of these two organic patterns. Scrape showcases the trowel marks and the build-up of layers that glaze the surface. A rich translucency of texture gives a traditional polished appearance. The master plasterer takes this classic art form in a contemporary direction with the addition of abstracted mark-making in Scrape N' Scratch, shifting a timeless trade into expressive art. Scrape N' Scratch etches out a modern graphic design to add a unique and edgy vibe to your space.
View Scrape swatches
View Scrape N' Scratch swatches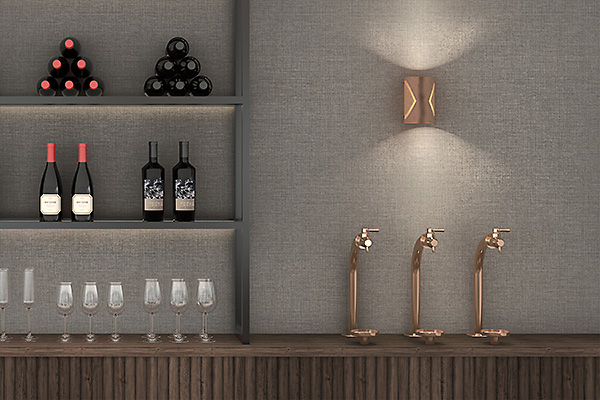 GLIMMER LINEN

Glimmer Linen will leave you doing a double-take as "simple linen" struts beyond its humble roots in this show-stopping pattern. This traditionally modest fabric presents its alter-ego with a glamorous finish that flickers at every turn. The metallic sparkle peeking through this weave delivers a fresh perspective to classic "linen" colorways and rich riffs of on-trend color accents that offer personality to the whole line. From modest origins to modern luxury, Glimmer Linen changes the definition of this staple category. View swatches
---
2022/3/1
Tower introduces Go Outside.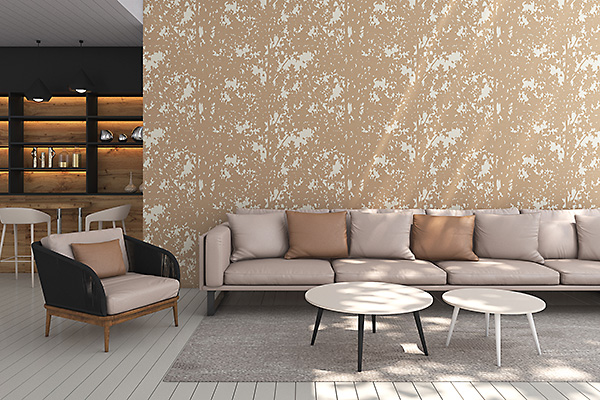 GO OUTSIDE

Get the look of the outdoors with Go Outside. This bold, large-scale pattern makes a distinctive organic statement with tree-like silhouettes. Contemporary and fresh in the contrasting colorways, while serene and soothing in tonal neutrals, Go Outside has eight striking colors, which coordinate with Go Gilded Linen. For geometric offerings in this series, be sure to check out Go Gilded and Go Gilded Grand. View swatches
---
2021/10/26
Tower introduces Abaca Grass and Lorelei Line.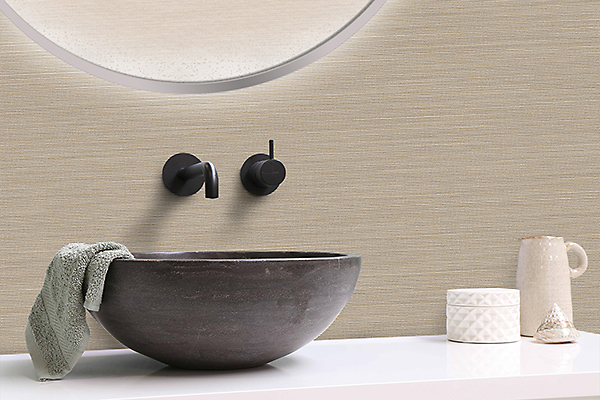 ABACA GRASS

Inspired to capture the subtle depth and character that only natural materials can portray, Abaca Grass is a captivating interpretation of finely woven grass cloth. Explore the range of colorways, including contemporary neutrals, warm natural grass colors, and just the right amount of trend-forward inspiration with targeted accent colors, such as Adobe, Sand, and Lawn. View swatches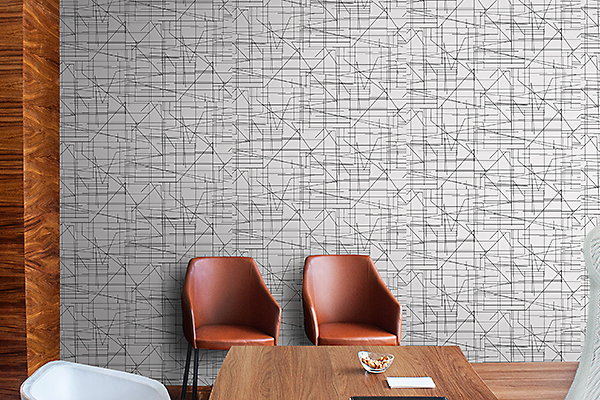 LORELEI LINE

Frank Lloyd Wright and mid-century design inspired the striking angular print of Lorelei Line. This contemporary graphic strikes the right balance of pattern and texture. The bold contrast of colorways such as Black and White or Emerald and White offer a playful note; try metallic colorways like Grey Cliff and Dark Bark for a richly layered room. Lorelei Line brings an edgy spirit to its classic texture coordinate, Lorelei Texture. View swatches
---
2020/3/27
Tower introduces Conundrum Stripe, Herringbone Row and Safety Net.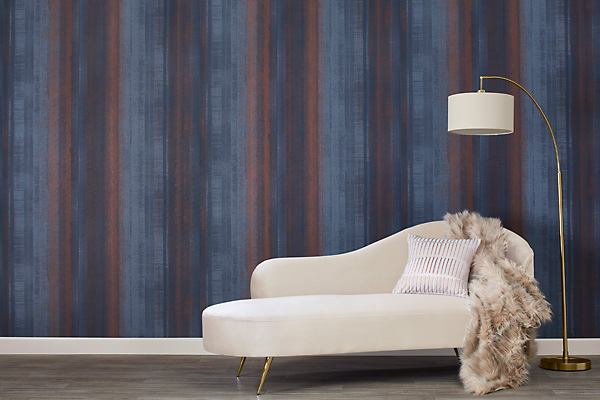 CONUNDRUM STRIPE

It's no mystery why Conundrum Stripe feels like art on the wall. Its large-scale, painterly lines feature blurred variations, creating a statement across the 6 hues that pair perfectly with Conundrum. Which color will you choose? View swatches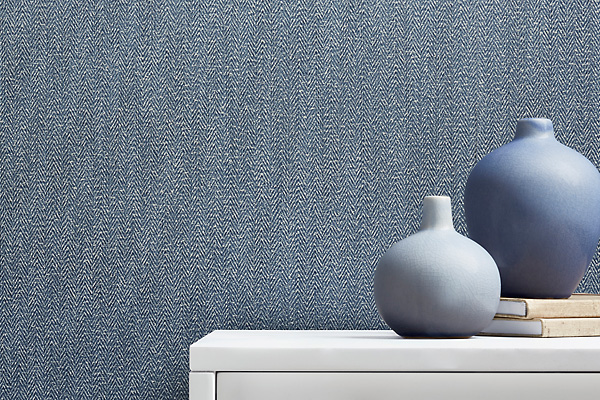 HERRINGBONE ROW

Reinvented patterns of the past are here to stay. Herringbone Row takes menswear from stodgy to stylish in the 18 colorways which feature fresh neutrals and bright accents.
View swatches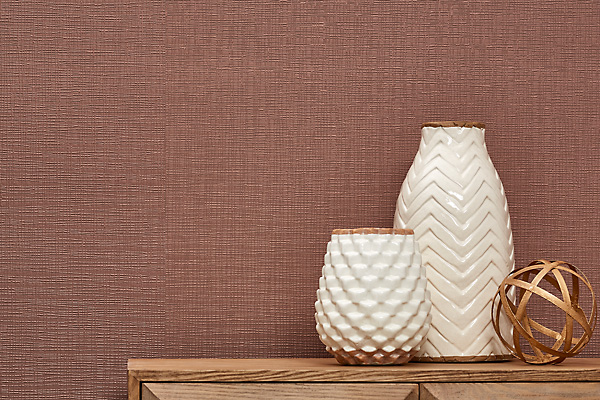 SAFETY NET

Embossed texture intrigues the senses in Safety Net. The new glam is about pattern and finish as seen in the dimension of intertwined strings in the 18 matte and metallic luxe colorways. View swatches
---
2020/2/10
Tower introduces Go Gilded, Go Gilded Grand, Go Gilded Line, Zipper and Zipper Zing.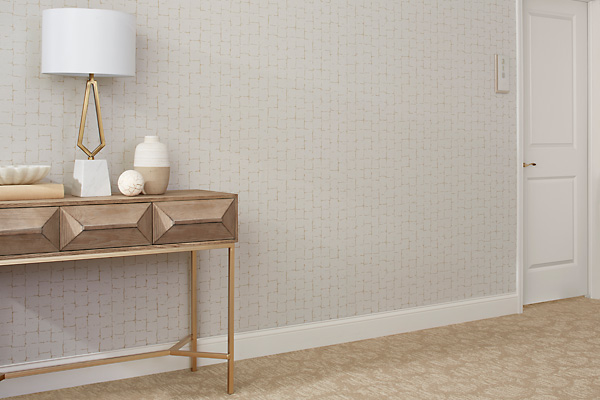 GO GILDED

The luxurious yet random appeal of hand-placed, artisan squares defines Tower's latest pattern, Go Gilded. As a contemporary approach to classic gold leaf, its 12 colorways serve as art on the wall, and coordinate with Go Gilded Grand and Go Gilded Linen. View swatches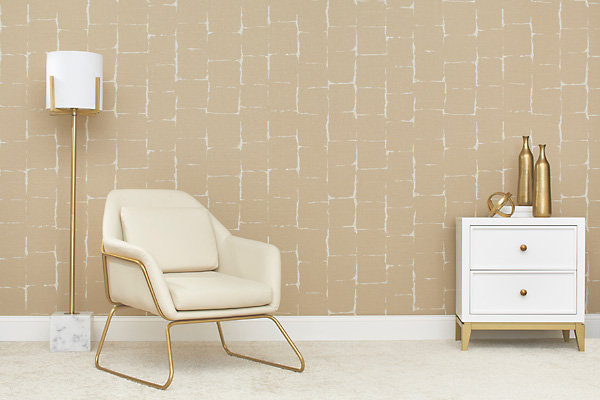 GO GILDED GRAND

Go Gilded Grand shares the same gold leaf design inspiration as Go Gilded, but at twice the size. Create a bold, yet luxurious, statement with the eight modern neutral colorways, which pair with Go Gilded and Go Gilded Linen. View swatches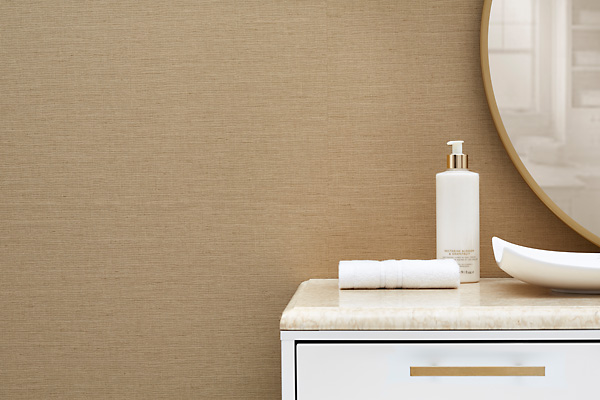 GO GILDED LINEN

The elegance of fine woven linen is seen in Go Gilded Linen. As a perfect textural accent to classic designs, Go Gilded and Go Gilded Grand, its 24 natural and dramatic hues make it a timeless choice for any setting. View swatches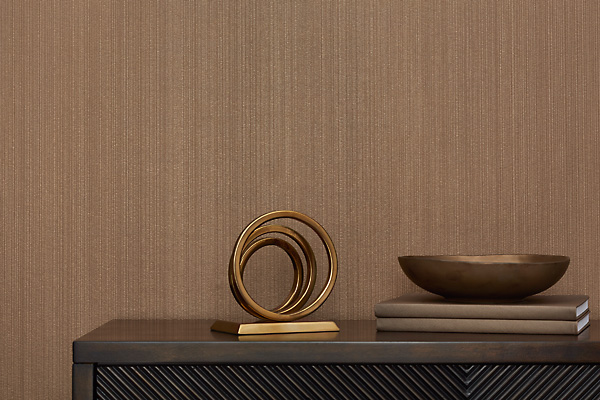 ZIPPER

Find a fashion-forward new emboss texture in Tower's Zipper. Mimicking the elements of a zipper chain, it has 18 stylish colors, including Matte Black, Silver Lining and Simply White, that coordinate with Zipper Zing. View swatches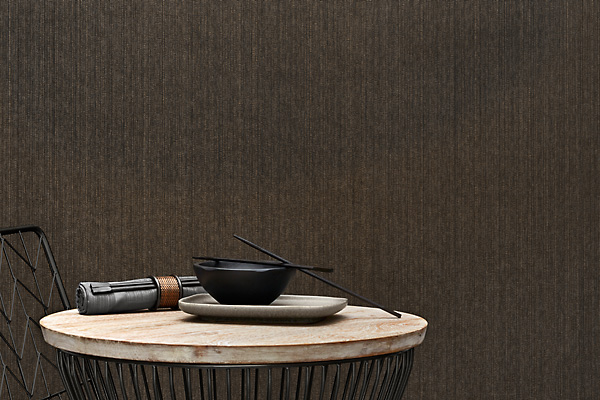 ZIPPER ZING

Zipper Zing showcases the new emboss of companion Zipper, but features premium tip-printing to achieve the couture glam of metallic hardware and layered contrasting fabric. Hot on the runways are 18 hues such as Hot Tamale, Polished and Grey Glamour. View swatches
---
2019/8/25
Tower introduces Don't Cross Me and Spellbound Silk.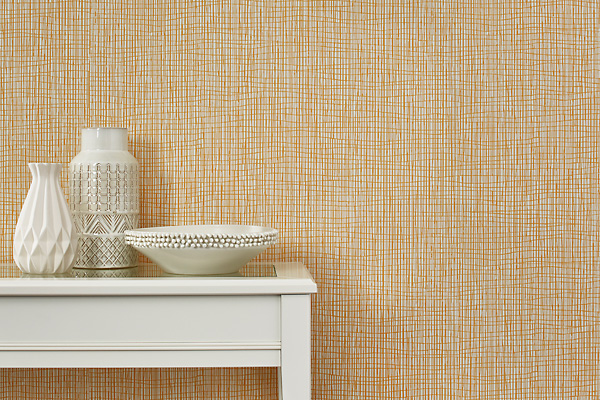 DON'T CROSS ME

Push the limits with Don't Cross Me. Keep a watchful eye on the 9 neutral, mid-century and pop colors in this graphic grid pattern. View swatches.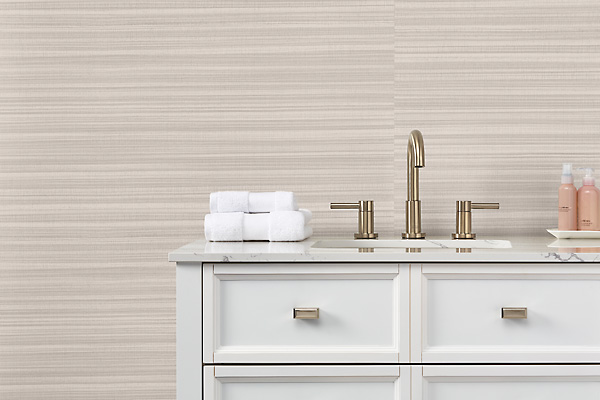 SPELLBOUND SILK

Spellbound Silk will leave you captivated. Contrasting horizonal strokes, seen at a distance, create a mesmerizing effect. The 21 soft neutral colors are sure to cast a spell. View swatches.
---
2019/2/28
Tower Introduces Sketch Tex, Sketch and Structured.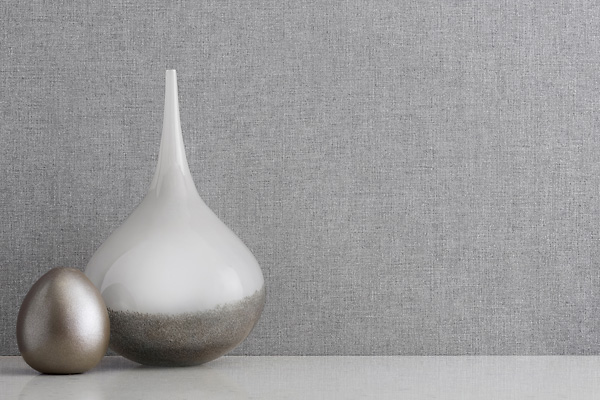 SKETCH TEX
View swatches.
SKETCH
View swatches.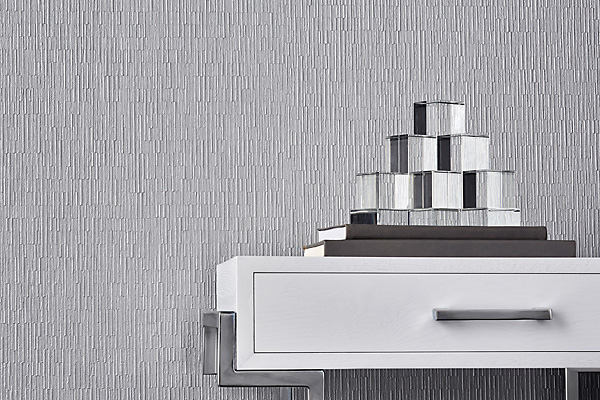 STRUCTURED
View swatches.
---
2019/1/15
TRANSFORMING TOWER introduces 4 new designs which includes an ARTISTE pattern.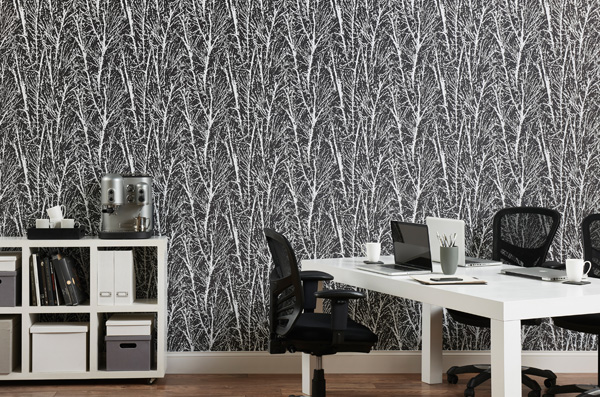 INTO THE WOODS
The forest awaits with Into the Woods, as tree branches abound in this distinctive statement design. Contemporary and fresh in the bold contrasting colorways, while organic and subtle in tonal neutrals, Into the Woods has nine memorable colors, which pair naturally with many of your favorite Tower textures. View swatches.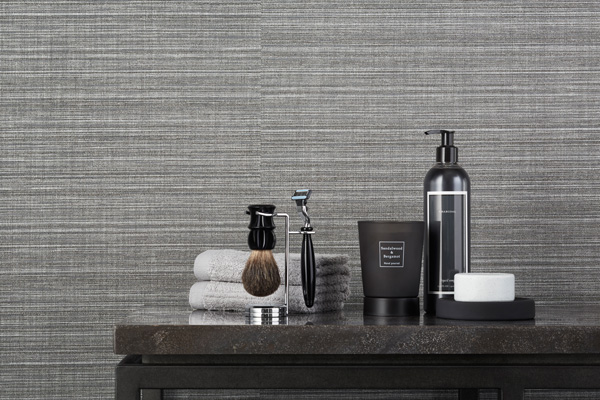 COUTURE STITCH
The sophisticated, layered woven, Couture Stitch, offers depth and a tactile quality from individual stitches of matte mixed with metallic. Notice a silk meets linen vibe in the vertical emboss. The fabric-look is reminiscent of premier fashion houses and can be seen across the 19 colorways, including Falling Star, Morganite and Silver Mist. View swatches.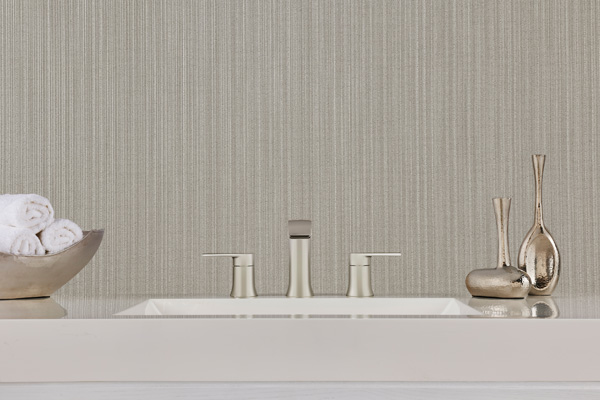 FLUTTER
Soft, delicate and tranquil describes Flutter, with its subtle, textured pattern inspired by drapery blowing in the gentle summer breeze. Feel light as a feather with the 18 color choices, including Ballet Slipper, Snowdrop, and Baby's Breath. View swatches.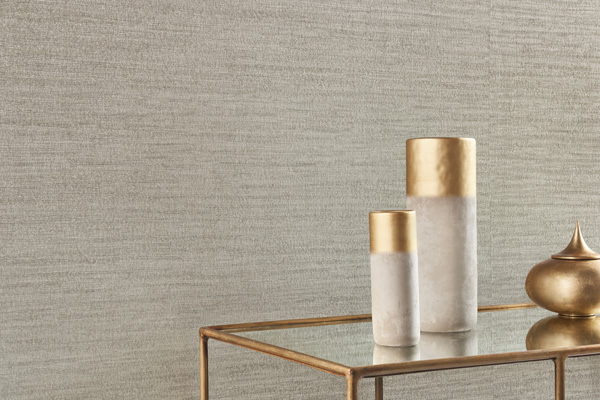 GRASS ENVY
Covet the handmade essence of Grass Envy, sought by all for its rich grasscloth texture and glamourous metallic finish. Our newest Artiste creation, with artisan-quality, multi-tonal layers, Grass Envy has 18 luxurious colorways, including Lush Forest, Platinum Mist and Copper Kiss. View swatches.
---
2018/3/19
Stunning effects can be seen in the launch of Foiled and Sherlock by Tower Wallcovering.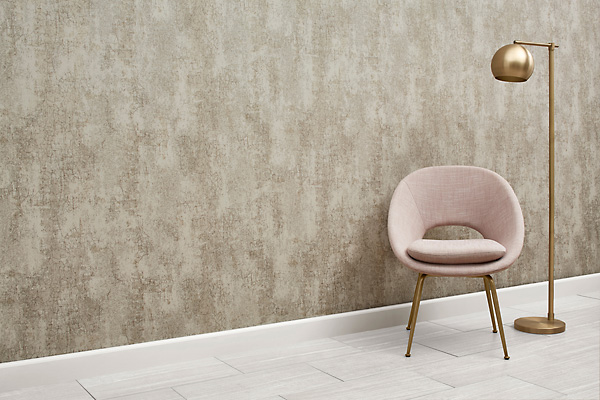 FOILED
Discover the natural elements and imperfections in the large-scale statement texture, Foiled. Crackled effects with a hint of metallic are visible atop the purposely marred ground. Notice an organic stone feature or a dramatic edgy effect in the 8 colors that range from soft and subtle to strong and striking. Trim to 50". View swatches.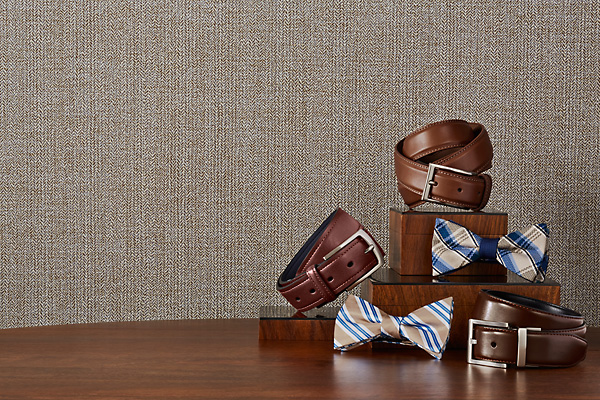 SHERLOCK
Sherlock is a refined herringbone, features layers of threads and stitches, which add movement and dimension to the design. This small texture can be seen at a distance and may remind you of the famous detective. Warm and cool neutrals are joined by notable multi-colored accents in the 19 hues. View swatches.
---
2018/1/15
Enjoy a sense of spirit and fun with Illusion and Illusion Silk by Tower Wallcovering.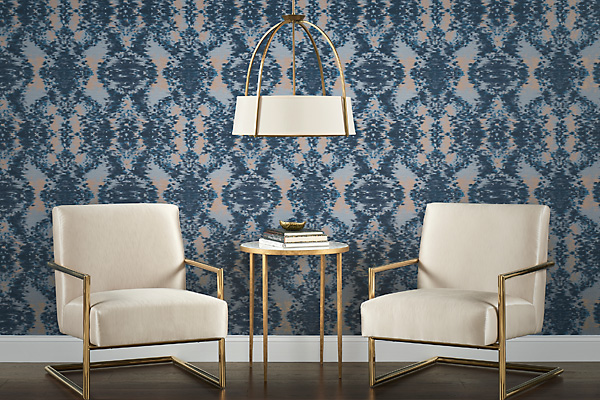 ILLUSION
A classic Ikat design fuses with an Impressionistic style to create the memorable Illusion. This large-scale decorative has both an organic and geometric essence. Multiple colors blend in the 8 hues that can be paired with the long color line in Illusion Silk. View swatches.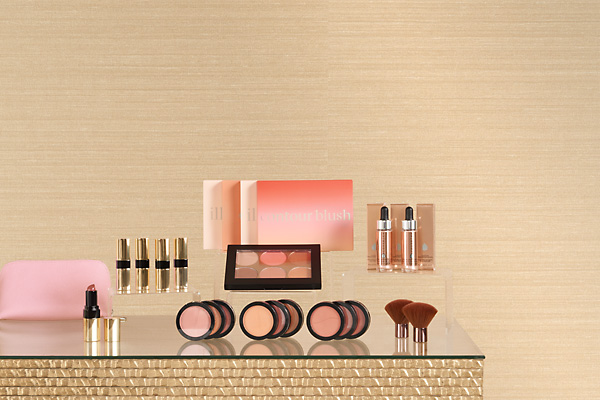 ILLUSION SILK
Illusion Silk has a refined flair, and is the perfect backdrop on any interior wall. Almost magical with its layered, nuanced effects, this modern silk features a full palette of 32 rich, neutral and pop colors, both matte and lustrous, such as Polished Pearl, Lavish Cocoa, Dazzling Gold, Satin Blush and Bronze Glow and coordinates with Illusion. View swatches.
---
2017/6/27
Three new patterns, Empire Edge, Empire and Grasslands, are introduced in Tower Wallcovering.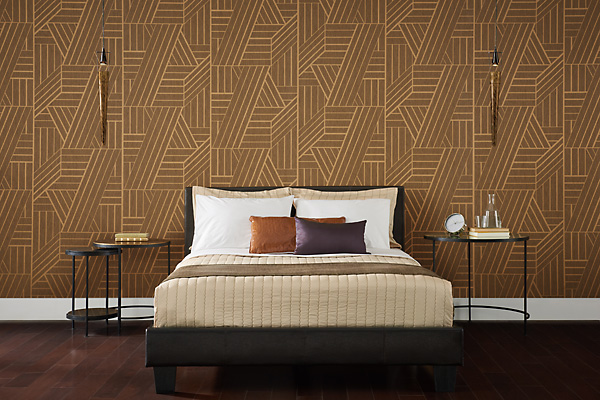 EMPIRE EDGE
Graduated parallel lines create the large-scale angular pattern in Empire Edge. A modern grille design, reminiscent of geometric inlaid wood, rests atop a vertical silk ground. Keeping its architectural edge, Sky-grey-per, City Street and Observ-fir-tory are some of the 13 contemporary colors that partner with Empire. View swatches.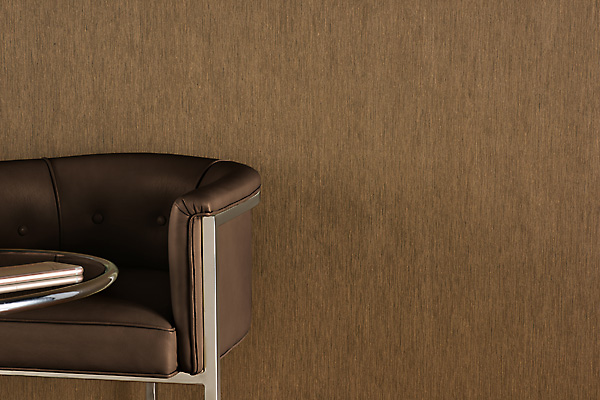 EMPIRE
Monochromatic variations mixed with metallic create depth and texture in Empire. This vertical silk gets its urban edge from a well-rounded color palette inspired by its namesake iconic French period. Midtown Grey, American Dream and Color of Money top the 19 hues that merge with Empire Edge. View swatches.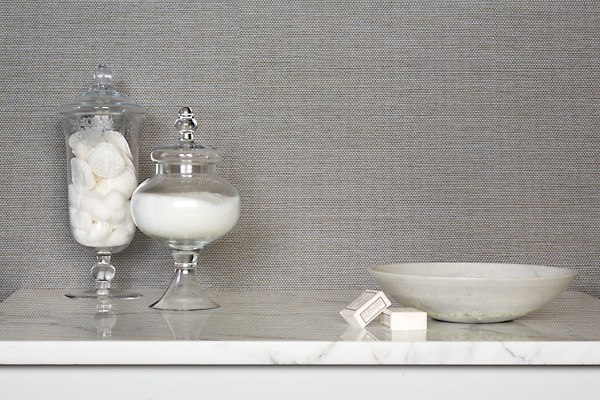 GRASSLANDS
Take a journey to the plains with Grasslands. A soft contrasting horizontal thread can be seen through the natural grasscloth-like texture. The inherent beauty of 19 colors can be seen in Bluegrass, Buckwheat and Maize. View swatches.
---
2017/1/30
The tribal revival is here with Wander, Wanderlust and Nomad from Tower Wallcovering.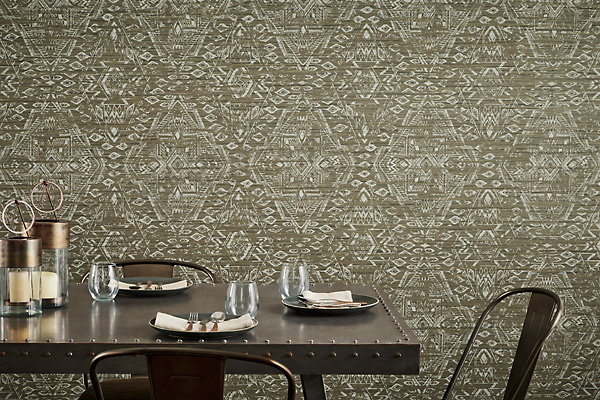 WANDER
Explore a new direction with Wander. Inspired by global influences and fashion runways, this modern damask interpretation, reveals native prints with horizontal variations beneath. Stroll through White Willow, Sparrow and Dewdrop, some of the 9 colors that coordinate with Wanderlust. View swatches.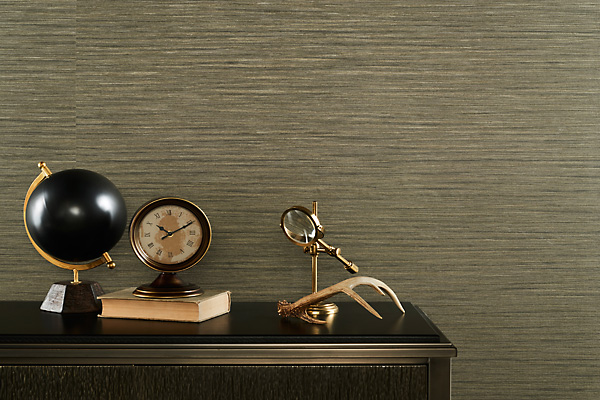 WANDERLUST
Travel the world with Wanderlust. Roam the countryside and uncover hidden treasures. Sophisticated and soulful, multiple layers create linear stokes. Elegant metallic sweeps across the 19 colors that blend with Wander. View swatches.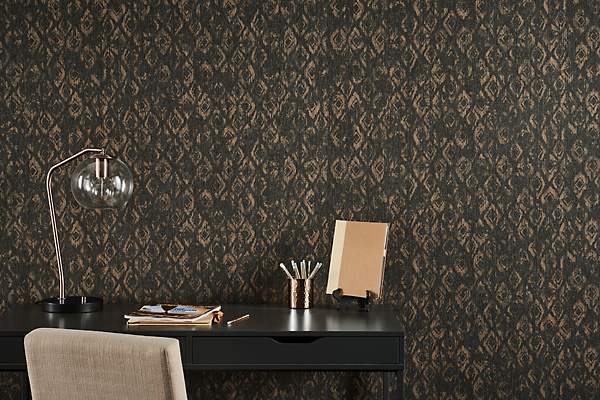 NOMAD
Nomad is a contemporary twist on a classic tribal design. Primitive geometric shapes are distressed and placed atop a woven linen texture. Wild whisper, Roaming Rose and Night Owl are just a few of the 13 natural hues.
Leave your mark with Wander, Wanderlust and Nomad.
---
2016/10/27
Carrara, Como and Campari Ice, by Tower Wallcovering, transport you to worldly destinations.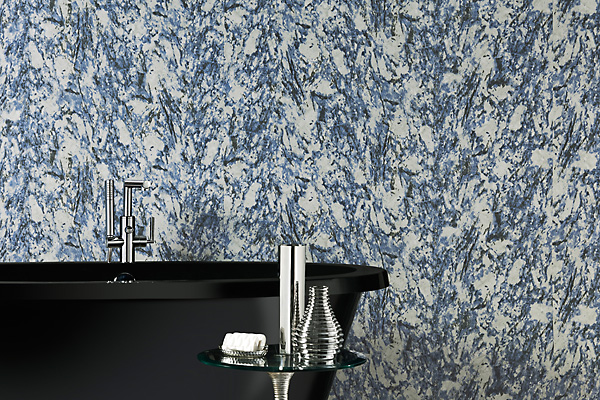 CARRARA
Take a trip to Tuscany and feel the history of quarried marble in Carrara. Mimicking high-quality luxurious stone, its flowing, veined colors create a timeless masterpiece. Eight works of art include Borghini Greige, Bordeaux, Aaron's Azul.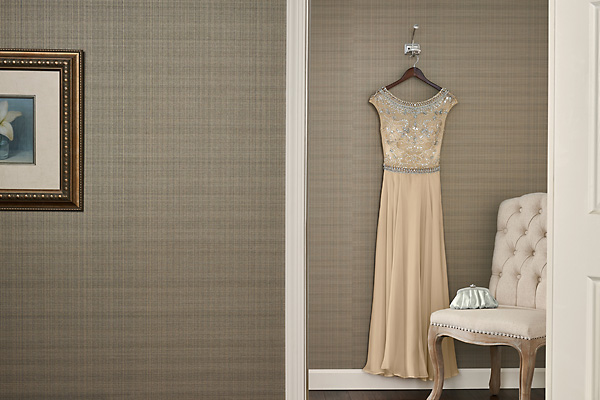 COMO
Inspired by boutique silk mills in northern Italy, Como showcases a tailored shimmery grid atop a classic, rich silk horizontal. This runway-influenced design dazzles with 15 colors, including White Alps, Cappuccino and Hillside Villa. View swatches.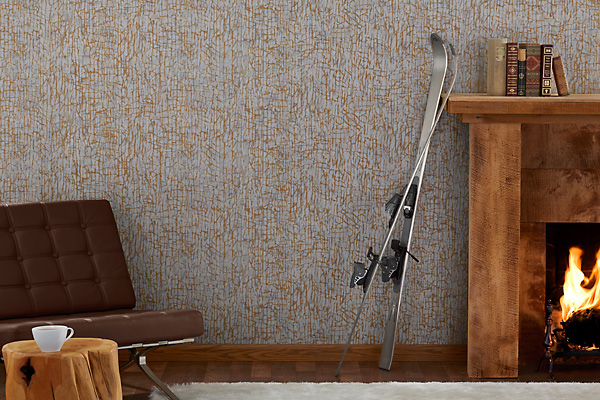 CAMPARI ICE
Snow-capped mountains and arctic formations in the Italian Alps inspired Campari Ice. Resembling frozen ice, its delicate cracks form a fragmented, random mid-scale pattern, touched with soft metallic. 19 refreshing colors include Glacier, Grey Frost, Garda Grigio and Alpine Cliff.
---
2016/07/18
Meet Mix & Mingle, Mingle and Zip Line…Tower's new product releases.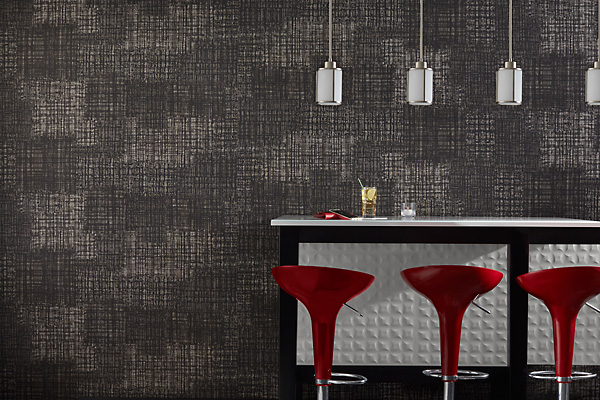 MIX & MINGLE
Mix & Mingle merges the texture of its coordinate, Mingle, and a statement grid design. Adjacent blocks and washed color connect in this large scale pattern. Encounter 9 contemporary hues.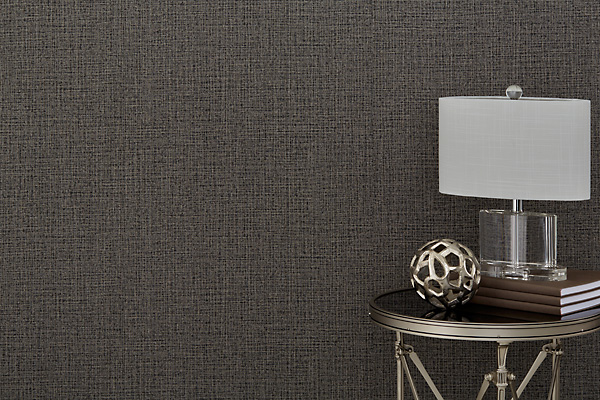 MINGLE
Contrasting color and texture intertwine in Mingle. Woven threads tangle with metallic as linen peeks through. Sixteen warm and cool mid tone colors couple with Mix & Mingle. View swatches.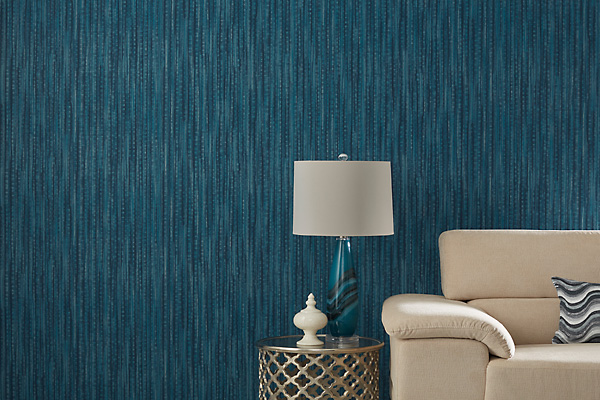 ZIP LINE
Scale the rungs of a ladder and glide down the vertical paths of Zip Line. Adventure and movement are revealed in the nature-inspired color palette. Take the plunge with Beige Bungee, Mountain Side and Purple Pulley.
Escape on a new journey with Mix & Mingle, Mingle and Zip Line.
---
2016/01/20
Tower Introduces the mid-century jewels, Marquise and Marquise Silk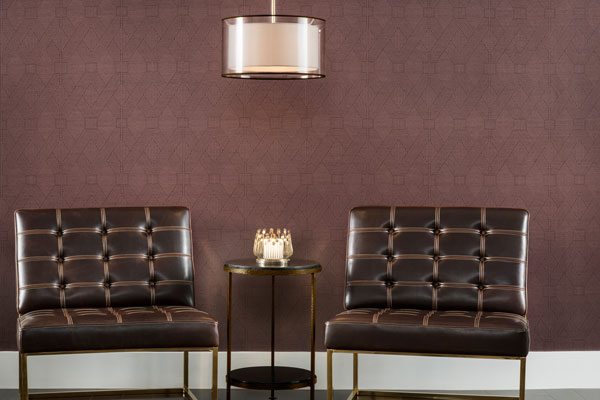 MARQUISE
Art Deco meets Mid-Century modern in Marquise. Named for the popular diamond cut, this bold geometric features interlocking diamonds that are sure to shine. The pops of color in Golden Beryl and Amazonite add to the contemporary influence across the well-balanced neutrals that coordinate with Marquise Silk. View swatches.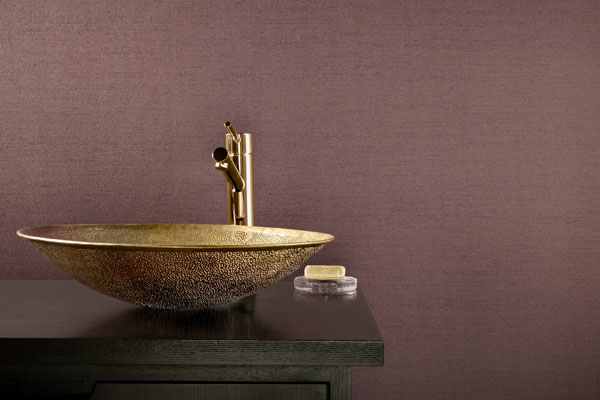 MARQUISE SILK
Marquise Silk is a delicate pattern with soft horizontal slubs, mimicking true silk. The classic gem is perfectly balanced with the striking graphic of Marquise, its coordinate. The retro 19 colors are a blend of neutrals and jewel tones such as Emerald, Teal and Gold. Marquise Silk… simplicity at its best. View swatches.
Marquise and Marquise Silk… Tower's newest baubles.
---
2015/06/01
Tower Wallcovering launches innovative technique
ARTISTE/LUSTRE STRIE/BERMUDA GRASS
Crafted through extensive printing and emboss experimentation, the Tower brand releases a fresh category of artisan-quality, layered wallcovering called Artiste, the French term for craftsman. This technical breakthrough and innovative process reveals a hand-crafted look, with strong multi-tonal and dimensional qualities. Exceeding Type II performance standards, Artiste exemplifies beauty and durability.
Tower's first Artiste pattern, Lustre Strie, launches this artisan spirit by combining layered, gilded colors with a deep vertical emboss. We've united old-world luxury with the character of today's decorative craft. A lustrous textured effect is seen across the 19 memorable colorways.
View swatches.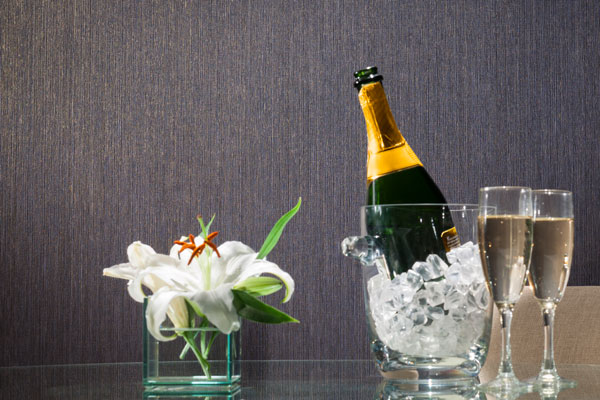 Experience the grandeur of Artiste in Tower's premiere of Lustre Strie.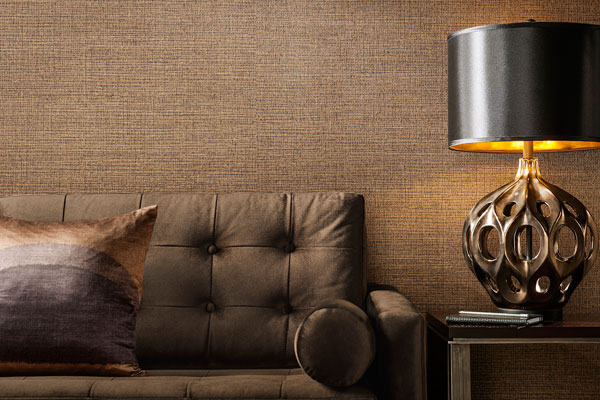 Bermuda Grass is added to the TOWER collection.
Tower's latest introduction of Bermuda Grass resembles a true grass cloth. Depth and dimension are achieved through the sculptural and carved texture of this chunky weave. Metallic color is woven across the 15 natural colorways, adding a fresh coastal feel to the African grass inspiration. View swatches.
---
2015/01/16
TOWER Introduces Brocade and Etch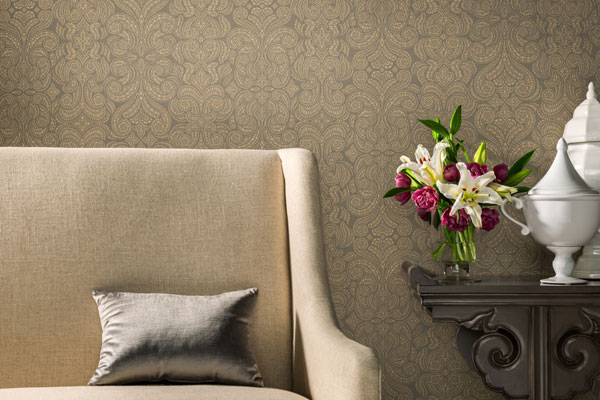 BROCADE
Brocade was inspired by the intricate friezes of Baroque architecture. In the large scale pattern, the essence of decorative stonework is captured in the flourish of circular elements and adorned with the tonality of cut velvet. Beautiful complex neutrals such as Champagne, Dove and Slate Blue grace the palette.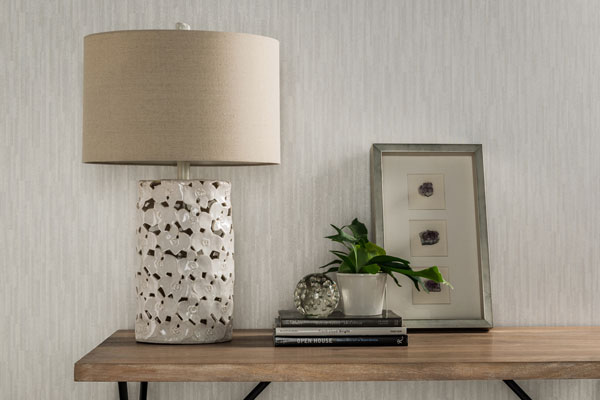 ETCH
Inspired by a quiet walk in a white birch forest, Etch combines nature, vertical geometrics and layered color to reveal dimension and movement. Sharp lines softened with gradient color are seen throughout the 15 hues infused with a touch of metallic. View swatches.
---
2014/08/05
Three new patterns, Aspirations, Batiste and Boucle are added to the TOWER collection.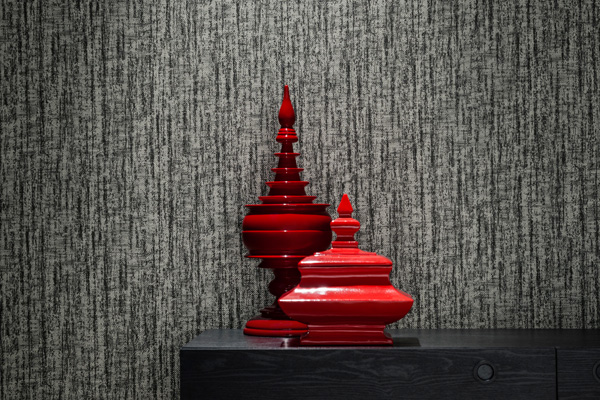 Tower's Aspirations is reflection of texture moving front and center in the fashion world. Inspired by mid-century modern fashion, fabrics and furniture: Aspirations has the chic polish of a Chanel suit. The nubby blend of emboss and discreetly edited palette makes a statement for today with a nod to the past. Aspirations 9 chunky weaves add dimension to any room.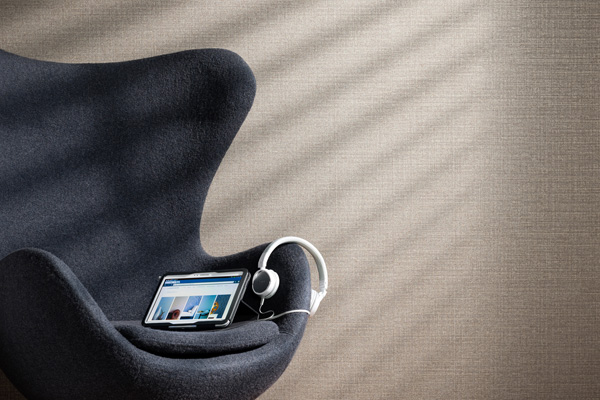 Tower's Bouclé strives to capture the multiple tiny weaves that create a complex natural bouclé fabric. Steeped in classic appeal, Bouclé has a mid-century modern appeal of a tailored suit that strikes the right note of style and sophistication. Choose from the 15 colors of rich neutrals to fun fashion hues. View swatches.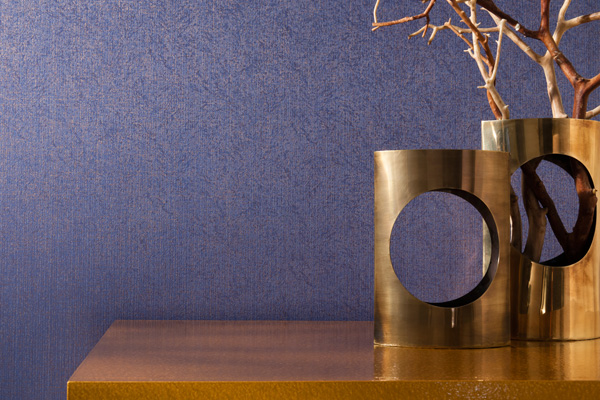 Tower's Batiste is inspired by rich, sophisticated fabrics with specialty yarns. This texture pairs a layering of textile prints with a jacquard emboss that enhances the metallic and gives a unique effect at every angle. Choose from the 19 colors for every installation. View swatches.

---
2014/08/01
Welcome to the new Tower website!
Please visit this What's New section from time to time to learn about our new product introductions and latest developments. Thank you.